First Home Investment: How Emotionally Prepared Are You?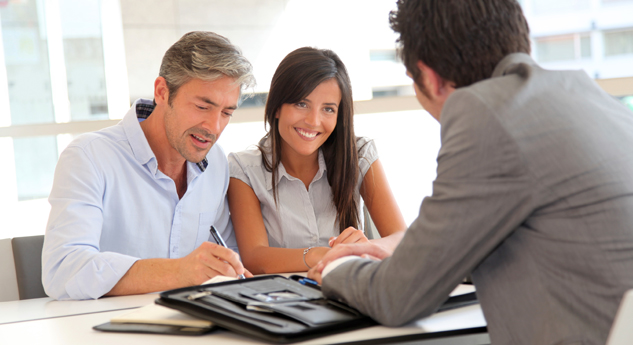 What comes to your mind when we hear about buying our first home? Exciting, isn't it? Perhaps, some of you here may not be able to sleep thinking about what kind of home you will have. Or maybe, you just too jumpy since you are not used to moving to a new home. Either way, it conveys different emotions from every person's perspective. Moreover, it doesn't matter what property you invest in the Philippines, we are most likely going to experience such emotions when buying our first home. Who doesn't?
Whether you realize it or not, our emotions are usually mixed. Sometimes, we don't even know what we really feel inside. It is such a good thing when you know what would happen next since you can expect the end results. However, if you are one of those people who are first-time homebuyers, then perhaps, you should prepare yourself emotionally.
However, not all homebuyers are able to handle what they feel. As a result, they were not able to think properly on what and what not to do when it comes to home buying. And to give you some idea, here are some things you should know and consider for you not to be in a panic when you are in such situation.
Prepare to compromise
There are times that you just can't get what you want. Even if you really like to buy that particular property, for some reasons you just can't. Obviously, you are not going to call the property manager or the landlord just to ask to have that particular property. It's going to be rude. As a homebuyer, you just have to accept that you need to compromise and find another property that would fit your likings. Of course, there are a lot of properties that you might like aside from the previous property you saw.
Moreover, you have to know and understand that it is not just about your wants when it comes to home buying. You also have to consider your needs that would also fit into your lifestyle. That is why don't decide on a particular property impulsively just basing with the interior and exterior design of it. You also have to consider if it is accessible, comfortable, safe and secure and most importantly if it's worth living. If not, then prepare to compromise.
Finances, Finances, Finance
This is one of the important factors you should never forget. Obviously, you cannot make a real estate transaction when you don't have any budget intended for the down payment at all. How much more when we talk about its monthly dues? Of course, you should pay your obligations. And if you don't have any money at all, this will go to be a headache for you in the long run. Moreover, investing in a home without any monetary would be a difficult thing to consider. Because when it comes to real estate investments, it will always involve money.
And if you think that you are only going to pay its down payment and monthly dues, then you better think again. As a homeowner, you have to expect that there will be other fees that you need to pay such as Homeowners Association (HOA) fees, and other fees that you need to pay for your community. With these, you need to prepare not just your budget, but also your emotion for as not to be irritated with so many fees that you are obliged to pay. That simply means, invest in a property where there would be an assurance you can afford to pay.
Be aware of time commitment
When it comes to choosing the right home for you, you are not just going to randomly choose a property. Of course, there will always be a need for you to search and examine the property if it is going to be a good one for you. You have to know whether if it is still livable or not if it is safe to live in such property or not. You will only know these things if you inspect the place personally. And that would mean committing your time and effort.
Moreover, you also have to expect that there are just times you need to adjust with the time of the property manager or landlord. That means, your meet ups or open house showing would depend on them, whether if it's going to be on mornings, afternoons, or evenings. And as a home buyer, you have to adjust their time for as not to waste an opportunity. Of course, there will also be times that they will also adjust to your time. So, no worries!
There's a possibility of disappointment
Always remember that it is not all the times things and situations would be on your side. There are times that things would happen in an opposite way. That only means you have to expect some disappointments in the long run. Yes, we don't look forward to experiencing such unwanted situations. But at least, you are not going to fall apart when you hear bad news from your realtors about the property that you want to invest.
The good news is, disappointments can be avoided when you just know what and what not to do when it comes to home investing. That is why you also have to do some research before deciding to invest in that particular property.
Every step is stressful
If you think that investing in a real estate is as easy as counting 1, 2, 3, then you better think again. Whether you like it or not, there will be a proper guide when investing in a property. Of course, that is to make sure that everything would be in order to avoid confusions between the buyer and the seller. That is why you have to prepare mentally for any stressful encounters along the process of investing.
Well, it's a matter of how determined you are in pursuing to invest in a property that you really want the most. If you are motivated and determine enough to achieve what you have desired, then all of your efforts would definitely be paid off in no time. Just be patient in every real estate transaction that you will make.
Talk to people who've already bought
It would definitely not hurt you when you talk to people who have tried buying their first home. Who knows? Their experience is exactly the same thing you have experience when you invest a property. Of course, talking with them would give you some insights or idea on how you are going to achieve your dream home effectively and successfully.
Moreover, this is also one way to inspire other home buyers to pursue their dreams. Although there are times it is going to be a challenging and stressful process, but it is all going to be worth it. Again, you just have to be patient and prepare yourself for the upcoming events while on the process of investing.
Generally, if you just know the techniques in buying your first home, then it is not that hard as you think it is. Of course, you also have to follow certain rules and regulations to avoid any complications when you invest in a real estate property.