6 Tips for Buying a Foreclosed Home
Knowing the fact that foreclosures are sold lower than its actual market value, investing in a foreclosed property can really be appealing and overwhelming. There are hundreds to thousands of foreclosed properties in the real estate market list. This makes it easier for buyers to find a new place to stay. Although some homebuyers find it unappealing to invest in such properties, for some, especially for cost-conscious buyers, this is actually a good and reasonable option.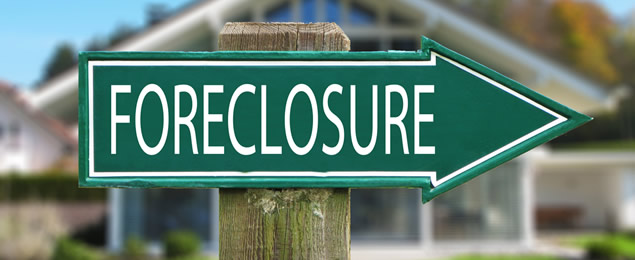 However, investing in a foreclosed property is something you should seriously evaluate prior to shopping and making a deal. Generally, investing in this type of properties is very tempting considering its benefits. But don't get too excited and rush things out. Without double checking its value, this might lead you to have regrets later on.
Before you decide to buy the property, you have to remember and understand that there are also risks involved. Well, if you are up to the challenge of buying a foreclosed property, then you might as well be cautious and be prepared. There are many scenarios that could happen. There are also certain things to consider before jumping into your final decision.
 

Never buy a foreclosure without seeing the property
If you are new to the foreclosure market, don't ever think about buying a property at an auction sale. Homebuyers usually are not allowed to enter the property to assess and inspect its condition before purchasing it. Without going inside, you will not know whether there are damages in the property until you get a hold of the key. You will also not know whether or not there are any taxes or any other pending debts owed on the property.
Purchasing such without considering its high risks may lead to expensive repairs and payments to the creditors. With that, you will definitely get frustrated and regret purchasing the property immediately. And I'm sure you don't want that to experience such a nightmare.
Never buy a foreclosure when the owner is still occupying it
Buying a property even if you know that the former owner is still occupying the property will be a pain in your head. As a homebuyer, you should not assume that the owner will immediately evacuate the house after purchasing it. Moreover, it is not just about the owner leaving the property, but also about the potential for more damages and vandalism that you have to take care of later.
Although it might be rare for a resentful owner to trash the house before being evicted, it will always safe for you to assume that there will be circumstances and problems that will happen. That's if you continue to purchase the property even after knowing the situation.
Never buy a foreclosure without knowing what it will cost you to make the home liveable
When a property is set for a foreclosure, it will most likely be emptied and neglected for months or even years. You have to expect that there will be a dead lawn, peeling paint, cracked walls and any other damages that are visible to the eyes. With that, you will have to do all works including hiring some home service providers just to make the place liveable again.
If you are not sure about the cost intended for the repairs and renovations of the place, you better think twice before you purchase it being a conscious buyer that you are. Of course, you will not only be paying for the materials that will be used for the renovation, you will also most likely pay the fees for the home inspectors and other professionals that you are going to hire such as the technicians.
It might be better for you to buy a property that is already fully furnished than spending too much of your money without knowing if there are still any hidden damages in it.
Never buy a foreclosure without knowing checking other houses for sale
Basically, if you are looking for a place to live, there are actually a lot of properties in the market and most of them are foreclosures. Although it might already be at an affordable rate, there are still chances that other home sellers might be selling their properties at a much lower price than the price of other foreclosed properties you are looking into.
Without assessing your choices, it will only lead you to be dismayed and frustrated in the long run. This is especially true when you discovered a good-looking foreclosed house at a much lower price than the one you found that requires all the repairs you can think of.
As a homebuyer, it is your responsibility to choose the kind of property that you want to have in the most careful manner. Rushing into a decision will not help you with that price-wise. If you think that you are still not satisfied with the price and quality of the property, you always choose another property that will best suit your liking.
Never buy a foreclosure if you don't know how to bid competitively
One of the main reasons why homebuyers are purchasing foreclosures is that they can bargain the price or so they thought. Sad to say, it is not always the case. When you bid very low, you will have lesser chances of getting the property that you want. You also have to remember that it is not just you who is interested in the property. Yes, there are also other homebuyers who want to buy the same property.
If you want to buy that particular property, you also have to make a good and reasonable offer. Generally, home sellers usually go with the buyer who knows how to make a fair deal. Of course, you also have to make sure that the deal is a win-win situation for both parties.
Never buy a foreclosure if you don't line up your financing and earnest money in advance
In every home purchase, you have to know what kind of property you can afford before you start shopping. As a homebuyer, taking this step is not optional – it is a must! And one of the best ways to show and prove to the seller that you are capable and serious in purchasing the property is to have your financial capacity (READ: access to cash) line up in advance. This will increase the chances of having your offer accepted.
Of course, if you have the right amount of money that is intended for the down payment, you will have the upper hand than the other bidders who are not financially prepared. One more thing, you really have to prepare this since proving that you can pay for the property is one of the requirements to have a pre-approved letter.
Generally, there is not difference between investing in a foreclosed property and investing in a brand new house. You are still investing in a real estate property anyway. However, to achieve better outcomes, it is a must for you to know the ins and outs of the transaction. It will definitely not hurt you when you are careful and cautious in everything that you do before deciding to buy the property that you like.